Newsletter Design

Apartment Manager Uses Newsletter To Make Residents Feel at Home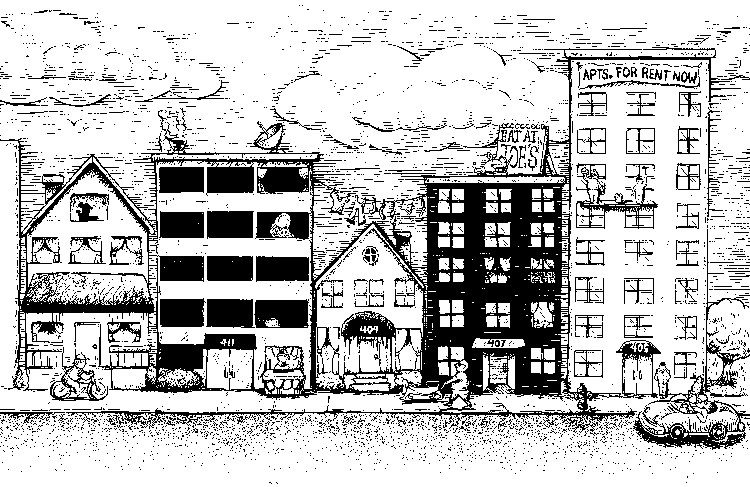 Anita Jonesburg became Property Manager of an apartment community in Florida in December of 2000. Since she was a newcomer to the area herself, she found that she was spending much of her first few weeks in her new home and her new job trying to locate local resources and information. Things that residents take for granted, such as where to apply for a drivers' license, which schools were closest, and where to find a local insurance agent, were eating up a large portion of her time off.
Anita finally settled into both her new community and the wonderful apartment community where she had found a job. One of her first tasks was to get an apartment community newsletter started, since the previous management had not had one for the residents. She knew the immense value of an apartment community newsletter from her past experiences at the other three properties she had managed. While putting together her first newsletter, she turned to NewsletterFillers.com for assistance in filling up her publication with interesting articles for her residents.
Information They Can Use
Anita found that most of the filler articles we provided were perfect for her newsletter. But she also took it one step further. Anita realized that many of her readers were newcomers like herself and she hit on a way to use the filler articles to help out her readers. For example, in the month that she received a filler article about safe driving, Anita took a few moments to research some important resources in the community relating to driving. In a small box at the end of the article, she included local phone numbers for the Department of Safety and the drivers' license and license plates office. She then called a few of the auto repair shops in the area and some local auto insurance agents. After talking to about 15 of them and offering them advertising space in her newsletter, four decided to run $10 ads in the newsletter.
The next month, among the filler articles Anita received were several about golfing. She used this opportunity to again provide her readers with more useful local information. She called some nearby golf courses and got them to provide a special offer for residents of her apartment community. Two decided to run ads and one provided her with coupons to distribute to residents for discounts at the golf course.
Great Results
Anita started to get feedback immediately from her residents saying how much they appreciated their newsletter. They let her know that they were saving their newsletters for future reference and planned on reading all the way through future issues to see what else they might find to be useful.
Anita also was saving money by including low cost ads in each newsletter. Her newsletter included important information that she had to get to her readers. She was not only making her newsletter production more affordable, but was increasing readership of her newsletter and making sure that she got her message to her residents.
How You Can Make It Work
Anita's example is a great illustration of using your filler articles as the source of other ideas to include in your newsletter. Making your newsletter personal and customized for your readers goes a long way towards increasing readership and reader loyalty. And, of course, these are key components to getting your own message across to your readers. Next time you get your selection of filler articles, take a moment to see if any might have a more relevant significance to your readers. Then take the time to include something of your own, or information from your own company or community that relates to the topic. You, and your readers, will be pleased with the results.

Share Your Ideas!
Do you have any tips or ideas that have worked for you? Any creative uses of your newsletter? Share them with us and we will include them on our website! Just email us at info@NewsletterFillers.com with your great tips and ideas for using your filler articles!